Events
As a member of a Deutsch-Britische Gesellschaft (Network) you will be invited to all events taking place, e.g. to high-profile lectures, English-language theatre performances, exhibitions, excursions, dinners and many more.
You will have the opportunity to meet other like-minded Anglophiles. Almost all the lectures are held in English and are followed by a discussion period between the speaker and the audience. Please click here to find an overview of past lectures.
Joining a Gesellschaft
We welcome as a member anyone who supports the aims of the Gesellschaft (both private individuals and legal entities). On the websites of the various Deutsch-Britische Gesellschaften you will find the respective membership fees as well as applications forms.
We thank all members who voluntarily pledge higher membership fees for their generosity.
Corporate Membership
Companies and institutions wishing to enjoy the benefits of membership in the Gesellschaft and support its work through Corporate Membership please contact headoffice@debrige.de.
Governance of the Gesellschaft lies with the Governing Board. It determines the guidelines under which the Gesellschaft operates. All board members are appointed on a honourary basis. Its members are:
Hans-Henning Horstmann, Ambassador ret.
Chairman of the German Britsh Society since 2013
Hans-Henning Horstmann did his military service from 1964 to 1966 (last position: Captain of the Reserve). Having studied law, Horstmann joined the Federal Foreign Office in 1972. He was assigned to the Permanent Mission to the International Organisations in Vienna (1973-74), the German Embassy in London (1974-77) and the Political Division of the Federal Foreign Office (1977-80). From 1980 to 1982, Horstmann served as Deputy Chief of Mission in Accra/Ghana. From 1982 to 1985 he was Counsellor in the Private Office of the Federal Foreign Minister (Hans-Dietrich Genscher). After three years as Political Counsellor of the Embassy in Paris (1985-88), he moved to the Embassy in Washington as Spokesman and Head of the Department for Press and Public Relations.
From 1991 to 1994 he was Spokesman for Federal President Dr Richard von Weizsäcker. From 1994 Horstmann served as Head of the Directorate for Western Europe and, from 1996 onwards, as Head of the Division for North America, Northern, Western and Southern Europe in the Federal Foreign Office. In 1998 he was appointed Permanent Deputy Political Director. In 1999 he moved to the Press and Information Office as Director General for International Affairs. From 2002 to 2006 Horstmann was Ambassador in Austria and from 2006 to 2010 Ambassador to the Holy See. He is active in international forums and committees and holds the Chair of the Deutsch-Britische Gesellschaft since 2013.
(Image courtesy of Sarah Staiger, Bildschön GmbH)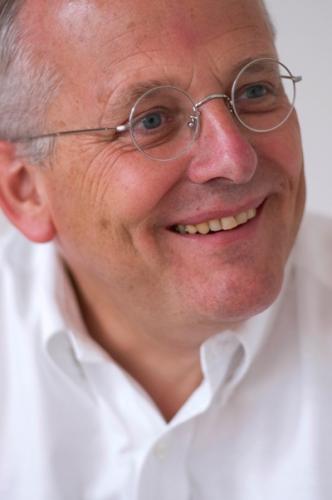 Dr. Rupert Graf Strachwitz, Executive Director of the Maecenata Foundation, Director of the Maecenata Institute for Philanthropy and Civil Society
Deputy Chairman of the Deutsch-Britische Gesellschaft e.V., Member of the Governing Board since 2009
Ph. D., born in 1947, has been involved with not-for-profit organizations for well over 30 years – as a volunteer, staff member, board member, consultant, and researcher, and lecturer. Since 1989, he has been managing director of Maecenata Management, a consultancy that specializes in foundations and associations, corporate citizenship and philanthropy, and since 1997, he has also been the director of the Maecenata Institute for Philanthropy and Civil Society, Berlin. Furthermore, he is Executive Director of the Maecenata Foundation, Munich, Deputy Chairman of the German-British Society, Berlin, Chairman of the Board of the Wilhelm Kempff Cultural Foundation, Munich/Positano. He studied Political Science, History, and History of Art at Colgate University, Hamilton, NY, USA, and Ludwig-Maximilians-Universitaet, Munich, Germany. He graduated as an M.A. in 1974 with a thesis on The Levellers, a 17th century English citizens' action group. After serving at World Headquarters of the Sovereign Military Order of Malta (an international catholic disaster relief and medical aid organization) in Rome for two years, he became regional director for the Order of Malta Relief Service in Bavaria. Subsequently, he held a position in public life while serving on the board of a number of foundations as well as other NGOs, including German Caritas, where he was Vice-President in 1984/85. After becoming an independent consultant in 1989, he became increasingly involved with Third Sector research and chaired the German advisory committee of the Johns Hopkins Comparative Nonprofit Sector Project from 1995-2000. Today, while still acting as a consultant, his main focus is on research and public policy to do with civil society and philanthropy. From 1999 to 2002, he served as member of the German Federal Parliament Commission on Civic Action. He chaired the European Policy Working Group of Europa Nostra (from 2004-2010), and sat on the board of the Fondazione Cariplo, Milan/Italy (from 2000-07), and a number of other nongovernmental organizations at home and abroad. His approx. 400 publications, in German as well as in English, Italian, French, Chinese, Turkish, Japanese, and Polish, include books and articles on foundation issues as well as cultural policy, the third sector, and civil society.
Andreas Krautscheid, Former Minister of State
Chief Executive, Bundesverband Deutscher Banken
Secretary, Member of the Governing Board since 2018
Andreas Krautscheid has been Chief Executive of the Association of German Banks, the voice of over 200 private German and foreign banks, since the beginning of 2018. From 2011, he was a member of the Senior Management Board, in charge of Political Affairs, Legal Affairs, Fiscal Affairs, Retail Banking and Digitalisation. During the past two years, he has been driving forward the association's cooperation with fintechs, over 20 of which are already active within the association.
Mr Krautscheid brings with him a wealth of experience in both the business sector and high political offices. He was first State Secretary and then, from 2006, Minister for Federal and European Affairs and for the Media of the State of North Rhine-Westphalia. In the 1990s,
Mr Krautscheid, a lawyer, was a Member of the German Bundestag, dealing particularly with international issues. His career in the business sector included spells as Head of Group Communications at the German subsidiary of a British company and Head of Regulatory and Competition Policy on the Board of Deutsche Telekom AG.
Dr Karl-Peter Schackmann-Fallis, former State Secretary, Executive Member of the Board, DSGV

Treasurer, Member of the Governing Board since 2018
In 1979, Dr Schackmann-Fallis graduated from the University of Trier with a masters degree in economics, following studies in political science, German studies, history and economics. He also received his doctorate (Dr rer pol) from this university in 1984.
Between 1985 and 1997, Dr Schackmann-Fallis was employed in the Policy Department of the Federal Ministry of Economic Affairs, latterly as a Division Head responsible for economic issues relating to post and telecommunications. He was granted leave to work with the SPD in the Bundestag (Lower House of the German Parliament), Working Group III (Economic Policy) and the SPD Executive Committee.
Dr Schackmann-Fallis was Departmental Head at the Ministry of Finance for the State of Saxony-Anhalt from 1997 until 1998, responsible for economic and asset-related matters, before becoming State Secretary at the Ministry of Finance. In 2001, he was appointed State Secretary at the Ministry of Finance for the State of Brandenburg, a position he held until 2004.
On 1 November 2004, he took up his current role as Executive Member of the Board responsible for Economy, Policy and Bank Management, at the German Savings Banks Association (Deutscher Sparkassen- und Giroverband (DSGV).
Among his function as Executive Member of the Board he is also Chairman of the Supervisory Board of the Savings Banks Rating and Risk Systems and Managing Director of the Savings Banks Deposit Insurance Scheme. Since 2004 he has been a member of the advisory board of the German Federal Financial Supervisory Authority (BaFin) and since 2013 a member of the Risk and Credit Committee of Landesbank Hessen-Thüringen. Since September 2015 he has been a member of the European Economic and Social Committee (EESC) and since April 2018 a member of the Board of Administration of Landesbank Hessen-Thüringen (before: deputy member).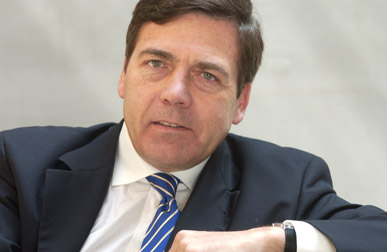 Siegmar Mosdorf, former Parliamentary State Secretary, Partner and Chairman CNC AG Berlin
Member of the Governing Board since 2005
Siegmar Mosdorf is Partner and Chairman of CNC AG in Berlin. From 1999 to 2003 he was the Chairman of the Board of the Deutsche Ausgleichsbank and currently carries out various duties. He also is a lecturer at the University of St. Gallen. From 1998 to 2002, he was Parliamentary State Secretary to the Federal Ministry for Economics and Technology, and worked as aerospace co-ordinator for the Federal Government. Between 1990 and 2002, Mr Mosdorf was Member of the German Bundestag and Member of the Committees for Economics, Transportation, Research, Technology, Foreign Affairs and Sport. Until 1990, he was the Social Democratic Party of Germany (SPD) whip for the State of Baden-Württemberg. Between 1995 and 1998, he was Chairman of the Enquiry Commission for "The Future of the Media". Mr Mosdorf was a consultant in trade union affairs to the Works Council and Supervisory Boards of Daimler-Benz, Bosch, IBM, HP and Porsche from 1978 to 1982. He studied Economics, Law and Social Sciences at the University of Constance.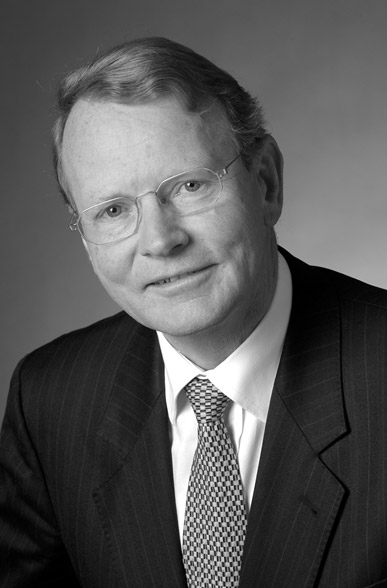 Dr. Bernd-Albrecht von Maltzan, Divisional Head Private Wealth Management, Deutsche Bank AG
Since 2003 in his capacity as Chairman of the Königswinter Stiftung ex officio Member of the Governing Board
After studying Economics and earning his doctorate at the University of Bonn Dr. Bernd-Albrecht von Maltzan joined Deutsche Bank in 1978. He spent three years at the branch office in Cologne and for another three was Secretary to the Spokesman of the Managing Board, Dr F. Wilhelm Christians. In 1985 he became First Vice President Corporate Finance of the Deutsche Bank Capital Corporation in New York. In April 1990 he joined the Management of the Mannheim branch office as head of the Stock Exchange Department. In 1993 he transferred to Frankfurt and became Director Procura in the Management of "Trading and Sales", becoming Head of Investment Banking for Germany in 1995. In 1996 he became active in retail banking customer affairs as Divisional Head and Global Head Private Banking. In May 2002 Dr von Maltzan was named Divisional Head and Vice Chairman Private Wealth Management Global. He advises many German family enterprises in business affairs. Furthermore Dr von Maltzan is active in many international charitable organisations: he is Chairman of the "Königswinter Stiftung" and Founding President of the "American Berlin Opera Foundation", New York. In 2006 he received an honourary award from "Elysium – Between the Two Continents", a transatlantic cultural organisation. He was recently appointed to the Board of Trustees of the "Heidelberg Center for American Studies". This organisation provides graduate and post-graduate education opportunities for non-US students.
The office of the Deutsch-Britische Gesellschaft Berlin is responsible for the organisation of the lecture programme for Berlin and Brandenburg and the organisation of the Königswinter Conferences. It is also the point of contact for updates and additions to this website.
If you are interested in receiving regular information on events organised by the Deutsch-Britische Gesellschaft, please send an e-mail to headoffice@debrige.de
The office staff is reachable in person on a full time basis. By telephone the office can be contacted around the clock (answering machine) as well as via post, e-mail and fax.
Head of Office
Mari Mittelhaus
Address
Deutsch-Britische Gesellschaft e.V.
Pariser Platz 6
10117 Berlin
Tel + 49 (0) 30 – 203 985 - 0
Mob + 49 (0) 176 – 442 648 65
Fax + 49 (0) 30 – 203 985 - 16
headoffice@debrige.de
www.debrige.de
debrige_berlin
The Honourary Presidents are outstanding figures of public life selected for their exceptional engagement in the field of German-British relations and their long-standing support of the Königswinter Conference:
Prof. Dr. Kurt Biedenkopf
The Lord Dahrendorf †
Dr. Katharina Focke †
Dr. Jürgen Großmann
Dr. h.c. Karl Günther von Hase
Dr. Dr. h.c. mult. Johannes Rau †
Dr. Jürgen Ruhfus †
Dr. h.c. Walter Scheel †
Dr. h.c. Helmut Schmidt †
Dr. Richard Frhr. von Weizsäcker †
The Königswinter Stiftung was founded in 1995 by Professor Marcus Bierich, former Chairman of the Supervisory Board of Robert-Bosch GmbH. The Foundation aims to deepen the partnership between Britain and Germany within the framework of a united Europe as well as to promote the work of the Deutsch-Britische Gesellschaft. The Foundation's returns on the capital invested are allocated to finance projects of the Gesellschaft.
Chairman of the Board
Dr. Bernd-Albrecht von Maltzan
Divisional Head of Private Wealth Management, Deutsche Bank AG
Marcus-Bierich-Lecture
Named in honour of its initiator, the Marcus-Bierich-Lecture series was established in October 2002. Since then high-profile speakers have presented their positions on current issues of German-British relations:
2002 - Lord Dahrendorf held a talk on European models for order.
2003 - Dr. Wulf Bernotat, Chairman of the Board, E.ON AG spoke about the challenges faced by the European energy industry and energy policy.
2005 - Prof. Dr. Berthold Leibinger, Managing Partner of the TRUMPF-Gruppe in Stuttgart, held a lecture about "The Responsibility of the Entrepreneur in Our Society".
2007 - Dr. Klaus von Dohnanyi, former First Mayor of the Free and Hanseatic City of Hamburg, lectured on "Global Success and Regional Responsibility. Entrepreneurial Action in an Open World."