The 63rd Young Königswinter Conference took place in Berlin on 21- 25 July 2023. The application period for the next conference will start in Spring 2024.

"It was an extraordinary crash course that I don't think could be bettered. In a week, I learned more than I could have discovered in the grandest library or on the most luxurious of holidays." (British participant)
About the Conference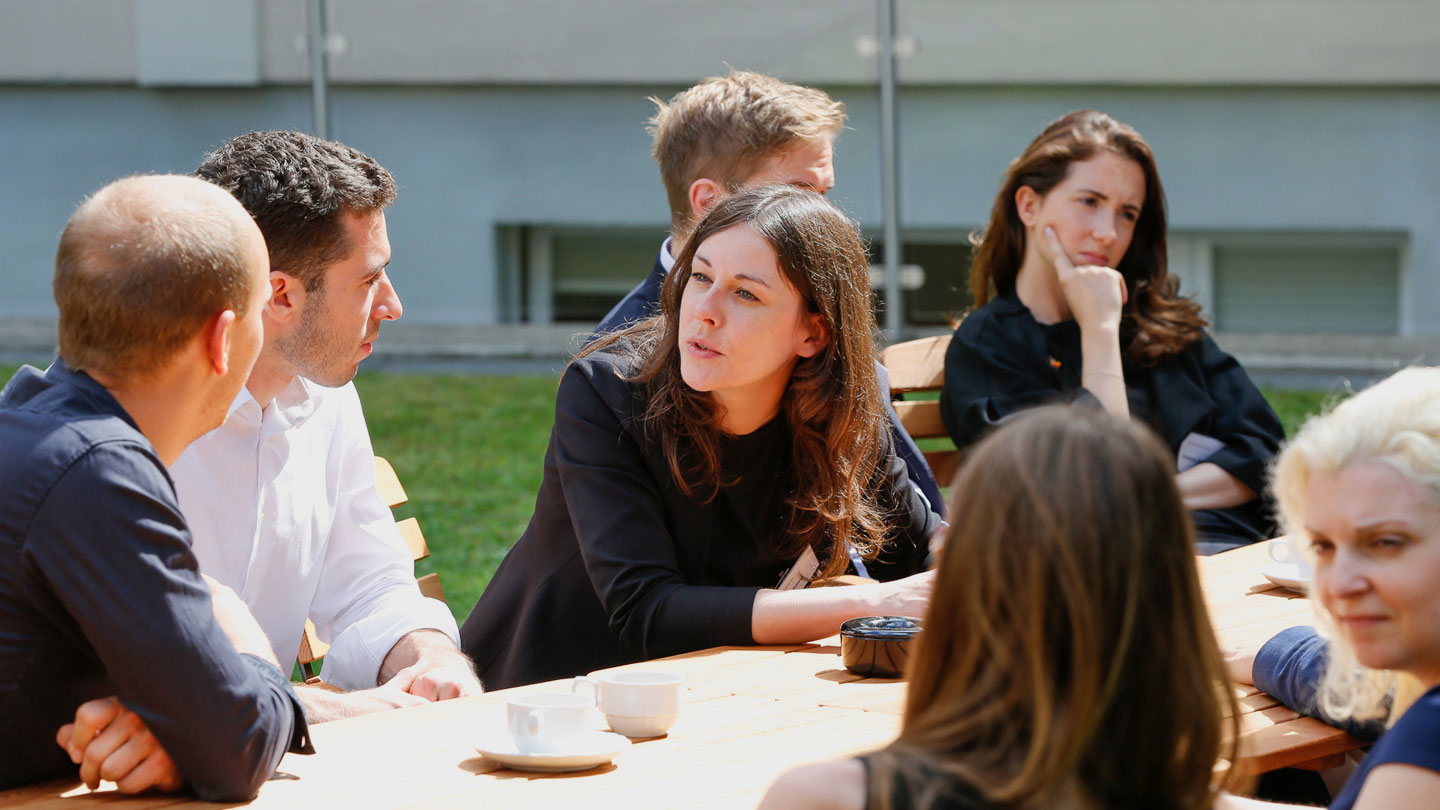 Since 1961, young Britons and Germans aged between 25 and 32 have been meeting annually to exchange views on the political agendas of their countries. Conducted in English, the Jung Königswinter Conference has a central political, economic or sociocultural theme. The participants are divided into 3-4 study groups that examine specific aspects of the main theme. The results of the discussions are published in the conference report.
Alongside the discussions there is a supporting programme including talks by guest speakers from politics, business and the public sector, as well as visits to ministries, companies and sites of historical interest. Furthermore, participants attend a dinner and a lunch at the invitation of the British or respectively the German government.
Attending the Conference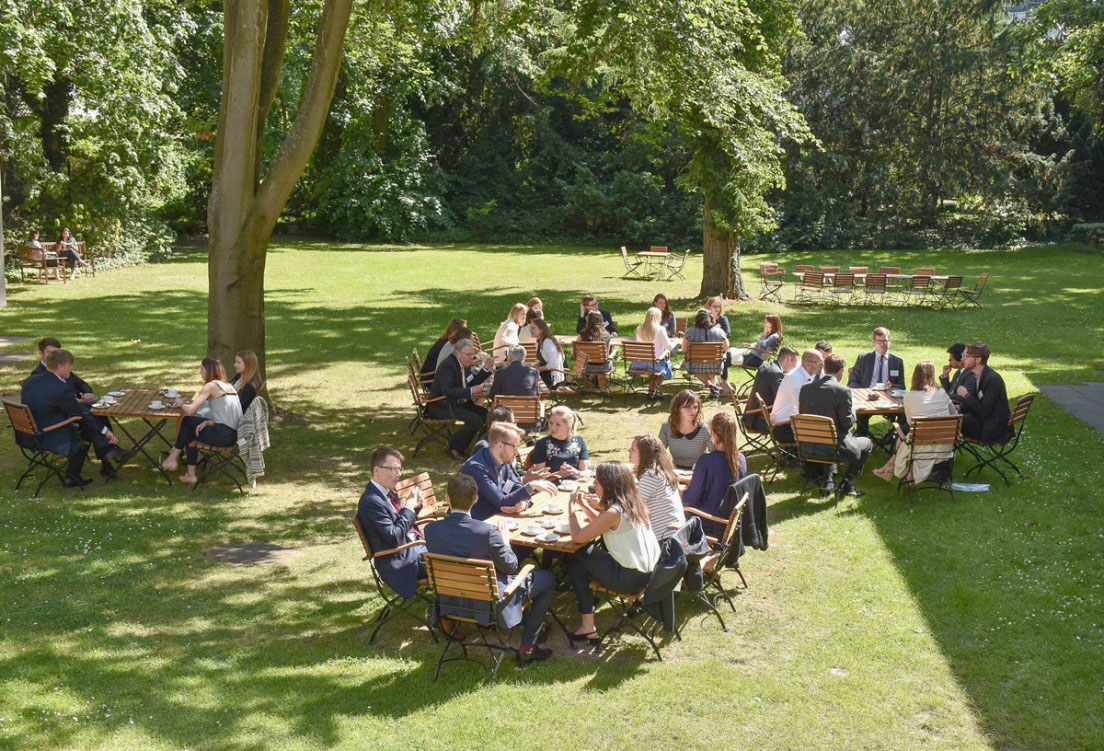 Potential candidates can submit an independent application or be nominated by, for example, a past participant of either Young Königswinter or Königswinter, a representative of business, charitable organisations, research institutes, political parties or unions, or by a representative of the Gesellschaft.
The Young Königswinter Conference addresses the up-and-coming generation of British and German decision-makers. The participants are drawn from a wide base including politics, business, academia, culture, the media, the third-sector, and have either already started their careers or are completing postgraduate studies.
Prerequisites for an application are a high degree of political awareness (also at a European level) and an excellent command of the English language. Participants are expected to be well prepared in order to be able to contribute to the discussions – for example, by giving a short introduction to the subject of their chosen study group.
If you are interested in taking part in the conference or submitting the name of a suitable candidate, please visit the Conference Website.
Jung Königswinter Alumni
The intensive discussions contribute not only to a better understanding of the subject matter, but are also the basis for the establishment of private and professional contacts. There is an active group of alumni who organise meetings, both formal and less formal, in Germany, the UK and other places of interest. For more information on the Jung Königswinter Alumni click YKW Alumni.
For more information see ykw.debrige.de.